CAD-CAM libraries
Download our exocad and 3Shape compatible libraries
GT-Medical's CAD-CAM libraries are a set of digital files that allow the design and fabrication of prostheses on the most used implants in the market. CAD-CAM technology offers a fully digital workflow, which improves the customer experience, reduces delivery times and guarantees a perfect fit. At GT-Medical, depending on the workflow to be used to produce prostheses, we offer the following libraries:
Software
The best dental software for a fully digital workflow.
En GT-Medical somos distribuidores oficiales de Exocad, porque nos preocupamos por ofrecer las mejores soluciones digitales tanto a dentistas como a técnicos protésicos. Exocad es una solución completa, versatil y económica, que permite elegir los módulos que necesitas para tu flujo de trabajo.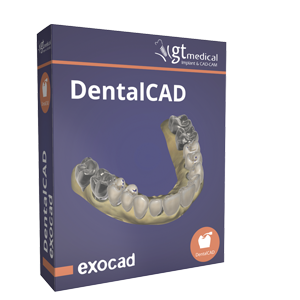 exocad DentalCAD
Modular dental design software. It is the ideal solution for beginners due to its ease of use, as well as for professionals looking for robustness and power for more complex cases.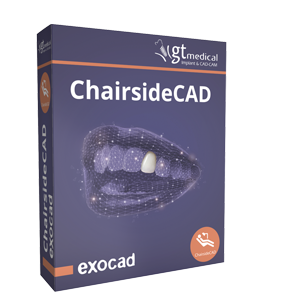 exocad ChairsideCAD
Advanced dental CAD software for use in clinical environments, with intuitive and highly automated procedures.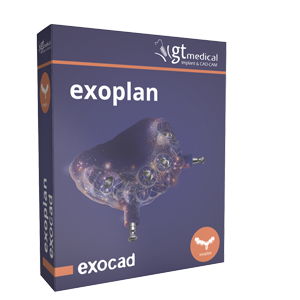 exoplan
Software for implant planning and surgical guide design.