Straight Transepithelial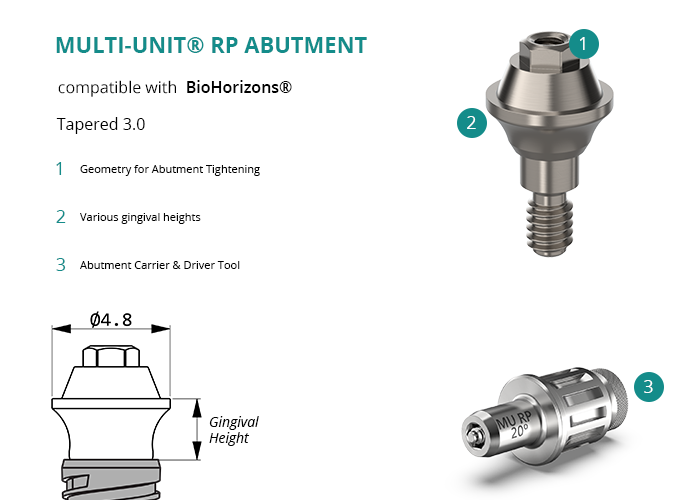 Straight Transepithelial Multi-Unit®
MATERIAL
The Straight Transepithelial Multi-Unit® by Gt-Medical is made of Titanium Grade 5 with a mirror micro-polished finish to prevent bacterial plaque adhesion.
INSERTION
The insertion of the transepithelial is performed with a 2mm Socket Wrench. The connection with the implant is made through the threaded stem belonging to the transepithelial.
CONNECTION and GEOMETRY
The connection between the transepithelial and the prosthetic structure is made through the Multi-Unit® RP screw.
The external geometry of the transepithelial is divided into 3 parts:
Connection surface with the implant, rigorously machined with the original measurements of the corresponding implant, offering a machining tolerance never exceeding +/- 0.01mm, as well as a stem with the corresponding implant thread.
Transepithelial surface, available with a height ranging from 1mm to 6mm depending on the implant model, has a micro-polished surface finish that facilitates the peripheral growth of the gingival mucosa.
Connection surface with the prosthesis, has the dimensions of the Multi-Unit® connection.