Castable Abutment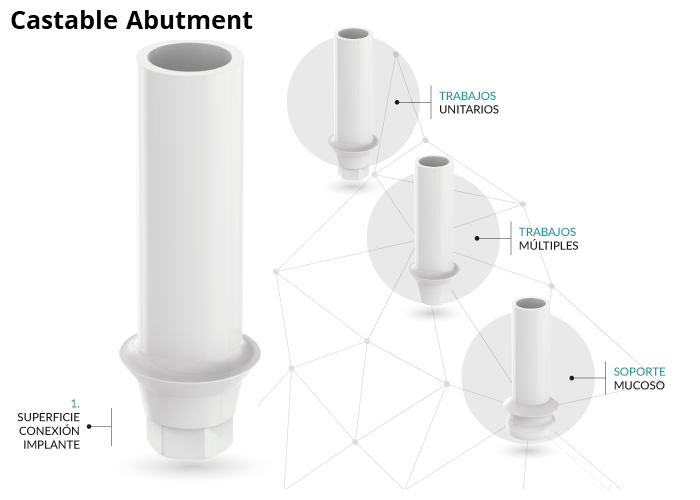 Castable Abutment

MATERIAL
The Castable Abutment from Gt-Medical is made of castable plastic and is available in white color.

CONNECTION AND GEOMETRY
The connection of the Castable Abutment with the implant is made through the corresponding implant screw.
On the other hand, the connection of the Castable Abutment with the prosthetic structure is made through a casting process.
Its external geometry is divided into 3 parts:
Connection surface with the implant or abutment, designed rigorously with the original measurements of the corresponding implant, offering a machining tolerance never greater than +/-0.01mm.
The gingival shoulder, with a height of about 1mm.
Screw channel, easily adaptable according to the rehabilitation requirements.

USE
The Castable Abutments have been designed to prevent the appearance of bubbles during the casting process.
Depending on the type of implant or abutment, they are available for single-unit (non-rotational) and multiple-unit (rotational) work.
There are no products with the selected features.